Whether you are thinking about renovating your existing garage or you are in the process of looking at new homes, you might want to pay special consideration to the types of garage door openers in Weymouth. This is because the right garage door opener can be quiet, convenient, and add extra security features onto your home. There are three main types of garage door openers, including chain drive, screw drive, and belt drive options. All of these have their own pros and cons, which will be explored below. In addition to the main types, there are numerous added features that can make your garage door opener more convenient, depending on your budget and what brand you choose.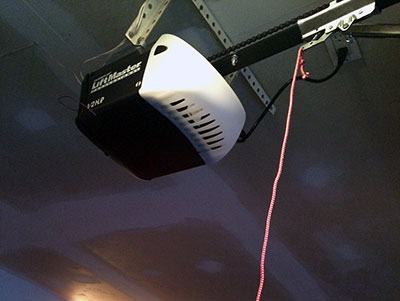 Garage door openers in Weymouth
When garage doors operate right, safety is ensured. This is the goal of our company. This is what we strive for. It's not surprising that we keep making efforts and reinforce our own infrastructures. We like to remain updated with the latest garage door systems in order to help our customers the best way possible. Our company guarantees full support to all problems. We provide same day emergency repairs and troubleshoot the system meticulously. All problems are handled fast and all damaged garage door parts are replaced quickly. We are aces in garage door spring replacement, adjust doors carefully, replace openers with care and make sure the reverse mechanism works properly. With full range garage door services and the commitment of our technicians, people can be certain of our proficiency and their safety.
Some of the top brand names that manufacture Weymouth garage door openers include the following options:
Genie
Marantec
Liftmaster
Chamberlain
Craftsman
Sears
These all have their own slight differences, and are available in a range of prices. You can get started with the comparison between them by looking at their product catalogues, and discussing these differences with one of our technicians for assistance. Whether you need emergency repairs to your existing opener, or are in need of a new full installation, it's helpful to understand how these openers work.
In terms of the three main types of garage door openers in Weymouth, you can choose from chain drive, screw drive, or belt drive options. Those who are looking for the most budget-friendly option will want to go for the chain drive type of opener, which is the cheapest option. On the downside, it is also the noisiest. To remedy this problem, you could look at belt drive openers instead, which are silent but a bit costly. A happy medium for many consumers is to use a screw drive opener, which has fewer parts overall and has a midrange price point from most manufacturers.